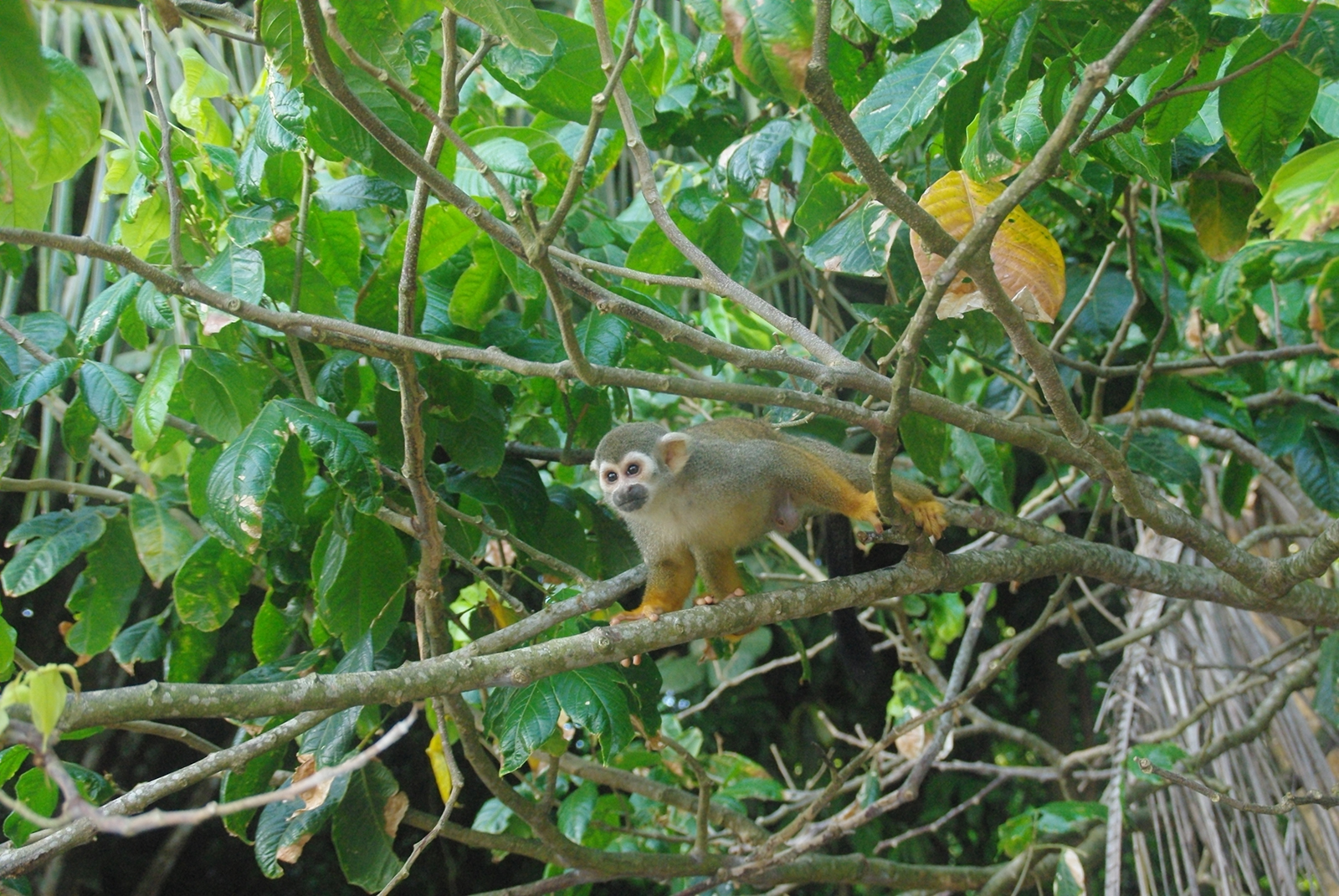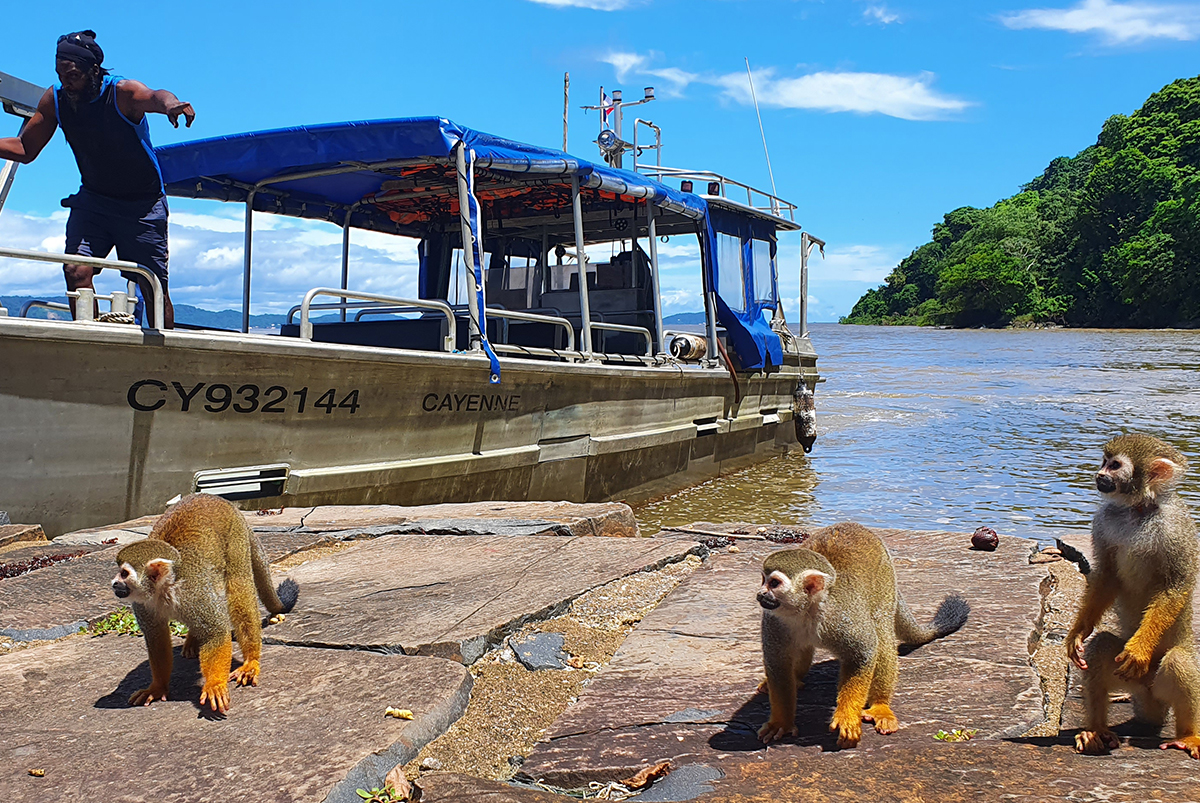 for a pleasant and unforgettable moment
Reservation by mail preferred: Contact
Phone reception: 06 94 40 20 20
Monday through Friday from 8 am to 12 pm and from 2 pm to 6.30 pm
Closed on Saturday, Sunday and holidays.
Off the Mahury river, between mangrove and sea, an island named "Ilet aux singes" or "Ilet la Mère" can be discovered: walking around the island, observation of monkeys, small beach… The boats Papi Jo and Django and their crew will accompany you to this island and offer you several departure times for a day or half day.
An island which does not miss assets. Several tribes of Saïmiris monkeys are present on the island and will welcome you, that's why this island is also called "Monkey Island". They are very cute and curious but beware of your picnic because they are chewers!
The dense vegetation of the island has taken over the vestiges of different human occupations, it will delight you at the edges of the paths with as a highlight the Fromager Jumeaux-Siamois of impressive size!
The tour of the islet can be done by a marked path, to discover the remains of the prison and the traces of older occupations, such as engraved rocks and polishers, which are surprising to find in these places.
Most of the ruins visible on the islet La Mère date from the time of the prison: hospital, church bell tower, buildings for the convicts… A circuit that lasts about an hour and a half with a little more than 3.5 km. For the most courageous, there is the ascent to the remains of an old semaphore. On the spot, a covered carbet or picnic tables under the trees will allow you to enjoy the shade and to settle down to eat. You can also enjoy the seaside by swimming on the beach.